About Portsmouth Pro Musica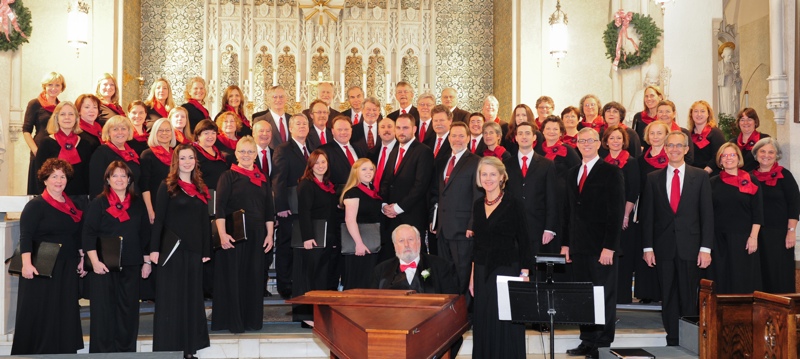 Photography by David J. Murray
 Listen to selections from recent PPM performances here.
 Portsmouth Pro Musica is dedicated to providing an enriching musical experience to both our members and audiences through the scholarship and presentation of diverse professional-level choral repertoire. The chorus is well-known throughout the Seacoast for the warmth and energy of its sound, adventurous programming and excellent musicianship. Concerts are presented with attention to detail, precision and accuracy of interpretation. PPM aims to share with its audiences the beauty and variety of choral literature. The chorus draws its voices from the greater Seacoast area, including New Hampshire, southern Maine, and northern Massachusetts. You will truly be enriched, as we are, by becoming part of this wonderful music community at our concerts.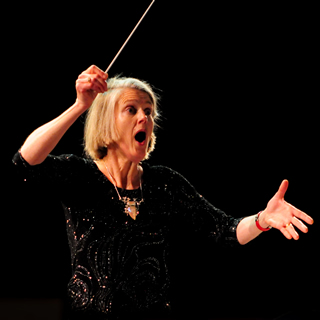 Priscilla Stevens French, founding artistic director of Portsmouth Women's Chorus for 21 seasons, led the transformation of PWC into a new mixed chorus, Portsmouth Pro Musica, in the spring of 2006. Priscilla earned a B.A. from Beloit College and received her Master's degree in Choral Conducting from the New England Conservatory of Music studying under Lorna Cooke deVaron. She spent her junior year at Manchester College, Oxford, England, studying organ and musicology.
Prior to moving to New Hampshire in 1985, Priscilla was chairman of the Music Department at Spence School in New York City. While living in New York she studied conducting with Amy Kaiser. She has served as past president of the New Hampshire chapter of the American Choral Directors Association and Eastern Division chairman for women's choirs. Priscilla is proud of her many achievements with Portsmouth Women's Chorus:
A multimedia presentation of "Song of Survival" at The Music Hall (1995)
A ten-day concert tour to England (1998)
One of twelve auditioned choirs invited to perform at the Eastern Division AC DA Convention in Baltimore, Md. (2000)
And PWC's 20th anniversary concert at The Music Hall, including a commissioned work by Vermont composer Gwyneth Walker (2005)
Priscilla has conducted at the Great Waters Music Festival Summer Sings in Wolfeboro, N.H., 2004–2007, the Nashua Choral Society Sing in 2009, and the Paul Madore Summer Sings in Salem, MA in 2011 and 2012. 
Since founding Portsmouth Pro Musica in 2006, Priscilla has conducted several masterworks from the mixed chorus repertory: Bernstein, Chichester Psalms; Britten, Rejoice in the Lamb; Haydn, Creation; Mozart, Requiem and Coronation Mass; Thompson, A Peaceable Kingdom; Handel, Coronation Anthems; Purcell, Dido and Aeneas; Puccini, Messa di Gloria; Bach, Christmas Oratorio; Rutter, Gloria and Feel the Spirit; Vivaldi, Dixit Dominus; and Orff, Carmina Burana for our 25th anniversary in 2010. In addition, she co-produces the annual Messiah-Sing at The Music Hall with Wendell Purrington. She recently joined the Board of Directors of Choral Arts New England. Priscilla plans to tour Central Europe in the Summer of 2015 with members of PPM!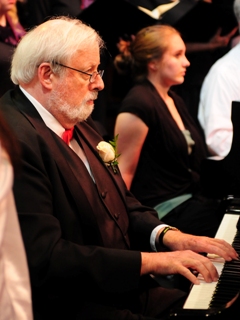 Robert Littlefield, accompanist, is a prominent figure in the North Shore music world. Mr. Littlefield has taught piano and organ for over 40 years and has been accompanying Chorus North Shore since 1983. Mr. Littlefield holds a Bachelor and Master in Music degree from the New England Conservatory of Music, with focus on harpsichord and organ performance as well as choral conducting. Mr. Littlefield also serves as Music Director and organist at the First Parish Unitarian Universalist Church in Beverly, Mass. He frequently surprises auditioning soloists with his musical genius by playing strictly from memory the piano accompaniment to arias they have chosen for their auditions.