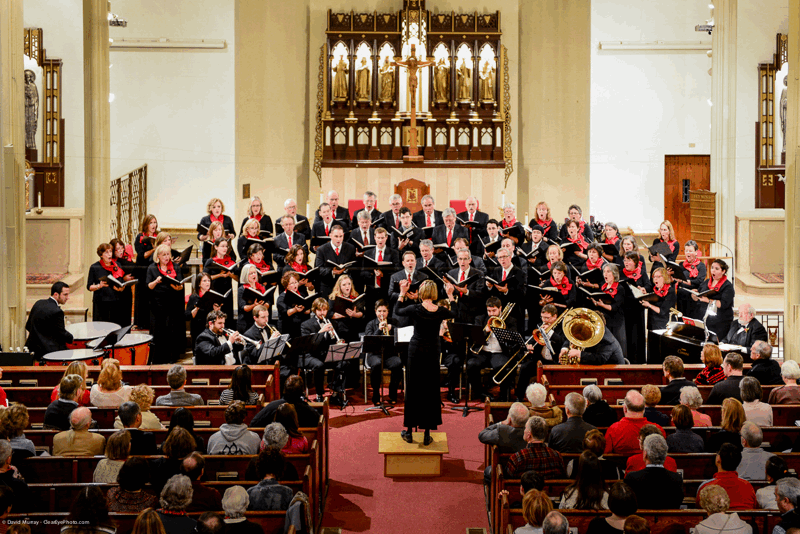 Portsmouth Pro Musica — December 2012 Photo by David Murray
THANK YOU!
Portsmouth Pro Musica could not exist without the generosity of our sponsors and contributors.
Please consider supporting PPM in our 29th Annual Appeal as we bring another season of exceptional choral music to the Seacoast!
---
Get tickets for our upcoming concerts now and save!
CHRISTMAS FAVORITES
Friday, Dec. 13th, 8:00 pm
at St. Mary's Church in Dover
and
Sunday, Dec. 15th, 2:30 pm at
Immaculate Conception, Portsmouth
---
Do you love great music?  If so, click here to see a list of upcoming performances
by talented Seacoast-based organizations.
---
Portsmouth Pro Musica
2014 Concert Season
THE ARMED MAN: A MASS FOR PEACE, Karl Jenkins,
Sun. Jan. 19th 3 p.m. Portsmouth High School 
ELIJAH, Felix Mendelssohn,
Fri. Apr. 11th 7:30 p.m. Christ Church/Exeter
Sun. Apr. 13th 3:00 p.m. South Church/Portsmouth 
---
Listen to selections from PPM performances here.